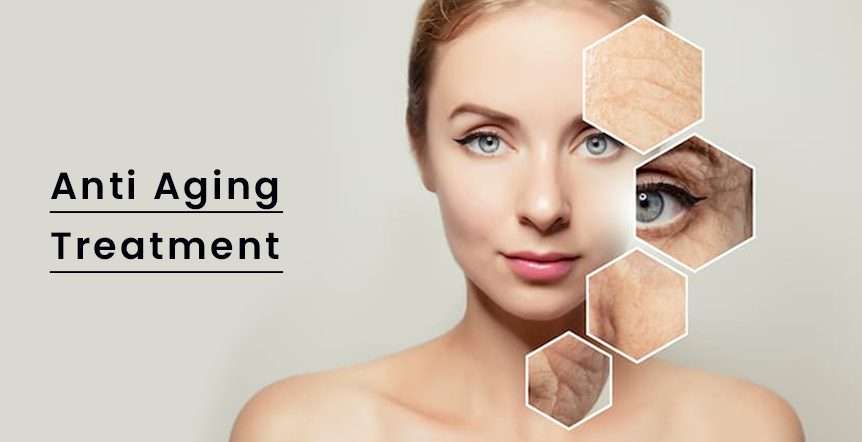 Anti-Aging Treatments by Best Aesthetic Clinic In Dubai.
Your face may have become dull with age, but anti-aging treatment can bring back its youthful glow. Skin can be rejuvenated from the inside out without invasive surgery thanks to a variety of non-invasive anti-aging treatments. Anti-aging procedures have become increasingly popular as a result of their convenience, low risk, and rapid results for people seeking non-invasive ways to improve their appearance. Let's take a look at some anti-aging treatments we offer here at Omnicare – the best aesthetic clinic in Dubai.
Types of Anti-Aging Therapies
Here are some common anti-aging treatments:
Dermal fillers:
Facial contouring is often restored or improved through the use of dermal filler injections. Dermal fillers, such as those made of hyaluronic acid, are injected into specific areas of the face to add volume. This might result in larger lips or fill in areas where fat has been lost over time, such as in the cheeks or beneath the eyes.
Botox:
A Botox treatment can help you appear younger and more refreshed by relaxing the muscles that produce wrinkles and fine lines. Botox injections contain botulin toxin and work by stopping nerves from sending chemicals to facial muscles. This improves muscle tone and can be done at several aesthetic centers in Dubai.
Skin Booster:
Skin booster injections are a great option for severely dry or lifeless skin since they deliver hydration to the dermal layers of the skin more effectively than topical creams or serums. Even though they are most effective on the face, these products can also be used on other areas of the body that are vulnerable to sun damage and wind: the neck and the hands.
Reasons for undergoing anti-aging treatments
Your skin's ability to renew itself decreases with age, causing it to lose its elasticity and radiance. After a certain age, you may find that your skin becomes less vibrant and more susceptible to the formation of fine lines, wrinkles, and other imperfections. A lack of a proper skincare routine to counteract the effects of pollution, sunlight, and heavy makeup application can hasten the aging process, even in young people.
This is the point where an aesthetic clinic in Dubai can be of assistance and help you restore your skin's youthful glow. With the right anti-aging treatments, you can easily fight even the most stubborn signs of aging, and your skin can get back its youthful glow.
Benefits of anti-aging therapies
Even if getting older is inevitable, it doesn't have to rob you of your self-esteem or your attractiveness. Anti-aging therapies can soften the appearance of rough, dull, and lifeless skin caused by the sun's rays and the passage of time. In addition, undergoing anti-aging treatment at an aesthetic clinic in Dubai can also:
Boost the skin's glow and vitality.
Help build your confidence.
require no or very little recovery time because they are minimally invasive.
Who needs anti-aging therapies?
If you're over the age of 30, you're probably familiar with at least one of these symptoms. You don't have to wait until you're 30 to start caring for your skin. People with scars or harsh products that have damaged their skin can also benefit from anti-aging treatments by visiting an aesthetic clinic in Dubai.
With the help of an aesthetic clinic in Dubai, an anti-aging treatment, no matter which one you choose, will restore your skin's youthful glow. This will do wonders for both your appearance and your confidence. Anti-aging treatments are excellent for boosting confidence since they result in skin that appears healthy, moisturized, and devoid of defects like wrinkles, expression lines, visible pores, and decreased volume.
Omnicare: the top aesthetic clinic in Dubai!
Omnicare is home to some of Dubai's top anti-aging doctors, all of whom are standing by to lend you a helping hand. We offer a wide range of anti-aging treatments, including lip fillers in Dubai, and you can easily schedule a consultation with one of our doctors to talk about your needs and possible treatment options. Give your skin the deep nourishment it needs with the help of our state-of-the-art facilities and unrivaled service today!