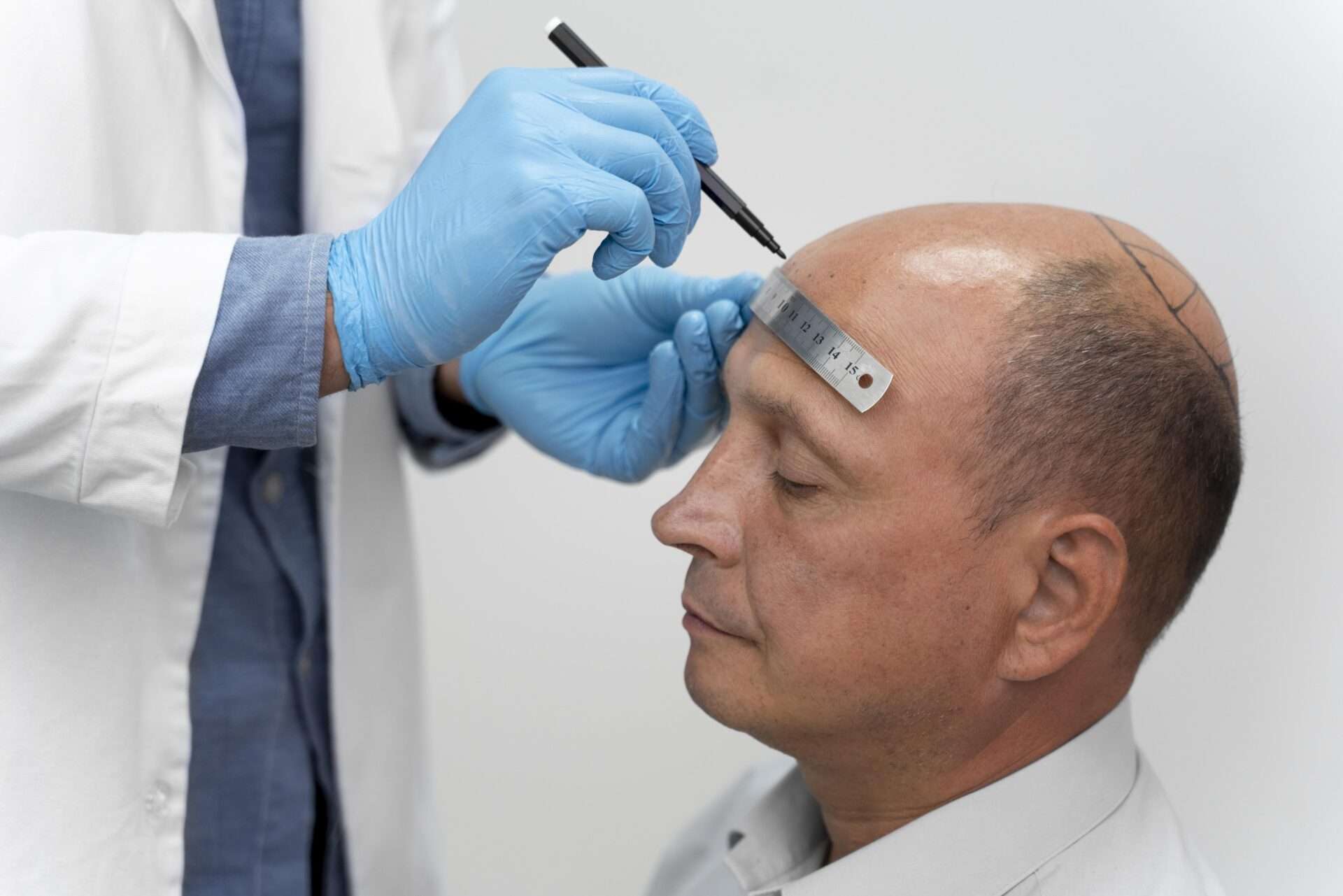 Omnicare: Offering The Best Hair Transplant Services in Dubai
Apart from enjoying the city's magnificence and luxurious attractions, most visitors travel to undergo a hair transplant services in Dubai. This city has gained worldwide recognition for the high quality of its cosmetic surgery and transplant treatments. Although there are a number of clinics in the area that perform hair transplants, Omnicare is the place to be if you're looking to get the best hair transplant services in Dubai. As a result of our extensive backgrounds and training, our team of specialists can handle any issue. Please read on for more information about our hair transplant service.
Is Hair Transplant Safe?
Hair transplant surgery involves repositioning a patient's own hair so that it grows in bald or thinning areas. In most cases, the doctor will perform the hair transplant surgery in his or her office. The surgeon prepares the area by cleaning the scalp and administering medication to numb the back of the patient's head. A transplant procedure might take anywhere from four to eight hours to complete. Having the procedure repeated in the future may be necessary if the patient wants thicker hair or is still losing hair.
How Do Hair Transplants Work?
The treatment is a pretty simple surgery that includes transferring hair from one region to another. The term "harvest area" or "donor area" refers to the area from which hair is removed. And the spot where the hair is transplanted is called the "receiver site." In most cases, the hair is extracted first, and then the new hair is inserted. There are, however, two options for restoring hair loss. Surgical treatments for hair loss currently consist only of FUE and FUT.
FUE: This method removes only a single graft at a time from the donor area, leaving only a tiny scar behind each time. Although there is only a 90% likelihood of hair regeneration with FUE, it is the favored method because of its very low scarring.
FUT: This method entails taking a wide swath of hair from the donor area, grafting it to the receiving area, and covering it with skin from the donor area. Most people avoid getting FUT done, even though it has a 99% success rate, because of the scars it creates.
How Long Do The Results Last?
The effects of a hair transplant in Dubai are undeniably long-lasting and considered permanent. However, the approach is time-consuming because of the healing process and recovery time. Because balding-resistant follicles are used in hair restoration surgery, the quality of the hair stays the same at its new location, and it doesn't break or fall out. Falling out is a natural component of the hair growth cycle; however, fresh hair will emerge from the same follicle.
Advantages of Taking Hair Transplant Services in Dubai:
Minimally invasive: FUE is a less invasive option because it does not necessitate removing skin from the donor site. It is a great option for folks who want to minimize their discomfort and downtime after surgery.
Scar-free surgery: no linear scar is left at the donor site because no strips are cut.
Hair can be harvested from practically anywhere on the body, and the body is capable of producing hair follicles. This makes the treatment particularly interesting for people experiencing rapid hair loss.
Fast healing time due to the absence of significant scarring.
Who Is A Good Candidate For A Hair Transplant?
People often decide to take a hair transplant services in Dubai because they want to look and feel better about themselves. Examples of people who are good candidates for a hair transplant are:
Men who have bald spots on their heads
women experiencing thinning hair
People who have suffered hair loss as a result of a burn or scalp injury
Recovery:
Recovering quickly from a hair transplant in Dubai is possible, but it's important to keep in mind the specific hair transplant procedure used. The operation may leave the patient's scalp highly sensitive. They may need to take pain medication for a few days after the pain has been reduced. Surgeons usually recommend that their patients wear bandages over their scalps for at least two days after surgery.
Although surgeons may advise patients to take medication in some cases, people should generally avoid doing so unless they have a valid prescription. Surgeons recommend that patients take between two to five days off from work after surgery before returning to normal activities.
You can also check out what to do after getting laser hair removal in Dubai right here.
What Happens After Taking A Hair Transplant Services in Dubai?
Depending on the method used and the patient's general condition, hair transplants in Dubai have a success rate anywhere from 90 to 99%. The first signs of improvement typically appear after three weeks, and full growth takes place within three months.
Get In Touch With A Hair Transplant Specialist Today!
You now understand the significance of having access to the best hair transplant specialist in UAE. Get in touch with one of our hair restoration surgeons for additional information. And if you'd like to schedule an online consultation, please call us right away or fill out the form on our website.